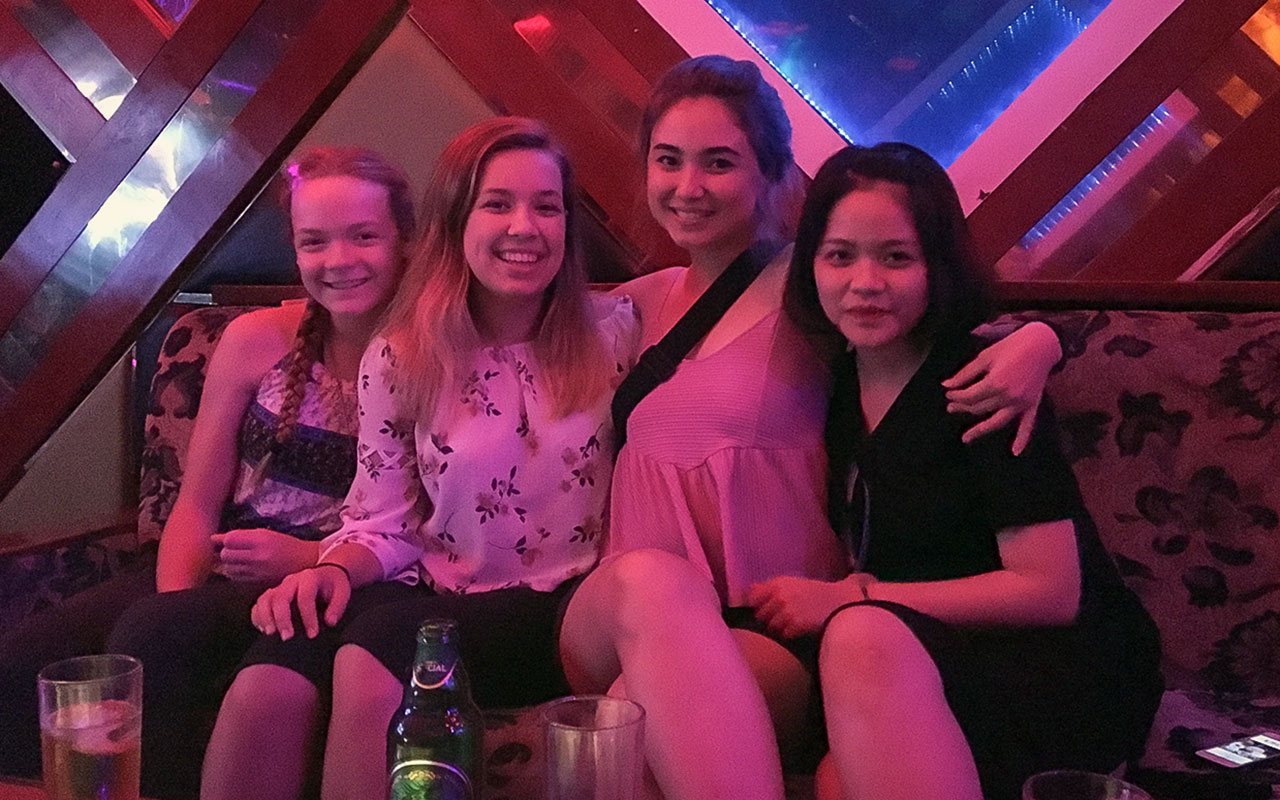 21 Aug

Six People, One Motorcycle. Sounds About Right.

(By Maya)

"Maya, how is the trip so far?" It's amazing! I have seen a lot of awesome things! Sunsets, the sun shining and lighting up the trees, people helping and looking after each other, volunteers from all over the world, crazy karaoke parties, two giant (7 foot) jars being carried on one motorcycle, the best bubble tea ever, the city lights at night, and just when I think I've seen it all, I look out the bus window and see six people on one motorcycle! In all this crazy I sometimes forget where I am. ON THE OTHER SIDE OF THE WORLD!

"Maya, how is the food?" The food in Vietnam is kinda basic… Basically awesome!!! (-inspired by Valdez). There are lots of noodles and rice and soup. We have an amazing home cook from Vietnam, Rosie, and she cooks us lunch and dinner. She is a really good cook! For breakfast one of us kids walk to the store with our dad to get eggs and usually bread. I'm getting a little tired of it but I'll have to deal. I really like when I go out for food. It's a fun challenge trying to order food when no one knows English. One time we had no idea what the menu said so we all ordered a random thing and saw what we got! Mystery lunch! I am eagerly anticipating what is to come for me and the fam(ily). Talk soon!

This was Maya Becker, signing off.